About ORock Technologies
Secure IT Infrastructure and Cloud Solutions
What We Do
ORock Technologies provides IT infrastructure and cloud solutions built specifically for secure data operations in government and highly regulated industries, where enterprise customers must satisfy the most stringent requirements for security and compliance.
ORock's unique private network architecture and open source cloud environment (ORockCloud) enable organizations in government, financial services, healthcare, critical infrastructure, media, and entertainment to capitalize on the flexibility and scalability of cloud computing while maximizing data security, performance, predictability, and control.
By controlling its own network and offering customers a generous Committed Information Rate for data transport, ORock provides a simplified, predictable, flat-rate billing model to minimize surprise charges and exit costs while lowering total cost of ownership.
ORock manages its network, monitors security, and supports customers through its Network Operations Center and Security Operations Center. Based in the U.S. and staffed entirely by U.S. persons, the ORock NOC and SOC provide 24/7/365 customer service with a single point of contact for issue resolution and the agility and attention to customer service of a small business.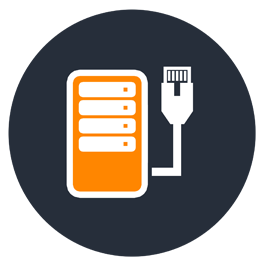 Fast, Secure Network Connectivity
ORock operates a private, high-speed fiber optic network and controls its infrastructure from the physical network to the software-defined network and application layer.
This carrier-grade infrastructure is engineered for security and performance at every level, from the core network backbone to the customer's circuit to the end user, including continuity of operations and disaster recovery. It interconnects multiple homogenous nodes in SOC 2 Type II data centers in the U.S. and United Kingdom, with dedicated connectivity between all Points of Presence (PoPs) and redundant dark fiber paths at each PoP for superior performance.
The ORock network operates outside of DDoS attacks and transports data at Layer 2 with no upstream cloud service provider. To further enhance security, ORock enables customers to federate and control their own security policies and know where their data is at all times.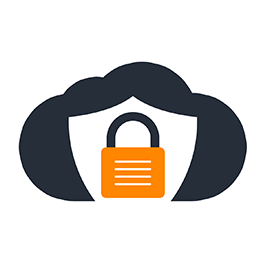 Secure Open Source Cloud
As a Red Hat Premier Certified Cloud and Service Provider (CCSP), ORock built ORockCloud using Red Hat Security Enhanced Linux, Red Hat OpenStack Platform, and a full suite of Red Hat open source solutions to enhance flexibility and eliminate vendor lock-in.
This scalable government-grade cloud features 325+ security controls and is authorized by the Federal Risk and Authorization Management Program (FedRAMP) at the Moderate Impact Level for IaaS, PaaS, and Hybrid Cloud. ORockCloud enables customers to host mission-critical applications in the cloud while processing, storing, accessing, and controlling sensitive data and computing workloads.