On-Prem to Cloud
Protect Sensitive Data While Operating in the Cloud
A Fast, Secure Approach to Hybrid Cloud
Government agencies and highly regulated businesses face pressure to secure data, improve network performance, and comply with complex regulations and security standards. Failure to protect sensitive data like personally-identifiable information (PII) and personal health information (PHI) can have devastating legal and financial implications.
As a result, many enterprises maintain their most sensitive data and workloads on-premise or in private clouds. But external access to these environments requires expensive dedicated circuits or Virtual Private Network connections that introduce vulnerabilities and degrade performance. That's why ORock Technologies developed the On-Prem to Cloud (OPC) solution.
Move to the Cloud Without the Cost of App Modernization
ORock On-Prem to Cloud (OPC) is a comprehensive hybrid cloud solution that helps you maintain regulatory compliance and protect sensitive data while capitalizing on the flexibility, cost savings, and scalability of the cloud. With ORock On-Prem to Cloud, you can:
Keep data on-premise while processing workloads and backups in the cloud
Move legacy applications to a Private Autonomous laaS with no re-factoring required
Satisfy statutory requirements for data protection
Isolate workloads for specific security requirements
Securely access data or applications in a third-party hyperscale cloud
Prevent Dedicated Denial of Service (DDoS) and Man in the Middle (MITM) attacks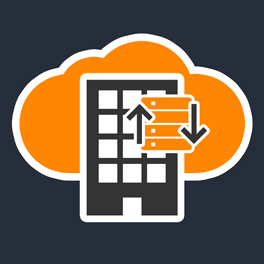 ORock On-Prem to Cloud incorporates:
Hosting in ORockCloud, a FedRAMP Moderate, enterprise-grade open source cloud built entirely on Red Hat cloud solutions
Secure, high-performance connectivity between your on-premise data centers and ORockCloud using your existing Internet connection (via ORock's Gateway technology) or a dedicated Layer 2 circuit (optional)
Fast, secure data transport between ORockCloud, hyperscale clouds, and telco providers using ORock's private fiber optic backbone network
Predictable flat-rate billing (minimum 100 Mbps Committed Information Rate)
"White-glove" Managed Services provided by ORock's NOC and SOC
Embedded Disaster Recovery as a Service (DRaaS)

On-Prem to Cloud enables you to run applications and process workloads in the cloud without losing control of your sensitive data. It connects your on-premise data center to ORockCloud or your existing hyperscale cloud environment using ORock's secure Gateway technology to establish connectivity over the public Internet (or an optional dedicated Layer 2 circuit). This connection occurs below the operating system for improved speed, security, and reliability over traditional VPN technology.
ORock also can host legacy applications that are not yet cloud-ready in a bare-metal Private Autonomous Infrastructure, enabling you to host and run applications in the cloud without the need to re-factor them.
Benefits of ORock On-Prem to Cloud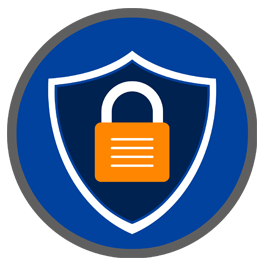 Security
Protect data-in-transit from Man in the Middle (MITM) and Dedicated Denial of Service (DDoS) attacks using ORock's secure connectivity and FedRAMP Moderate cloud (featuring 325+ security controls).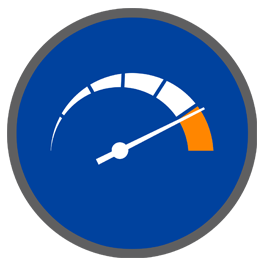 Performance
Transport data at Layer 2 (dedicated circuit) or Layer 2+ (ORock Gateway) for higher quality of service than a VPN while avoiding packet loss, latency, and jitter.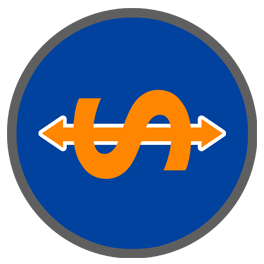 Predictable Cost
By offering a flat rate for data transport and including Disaster Recovery and 24/7/365 NOC and SOC support, ORock improves cost predictability, simplifies complex billing, and eliminates surprise charges and inflated exit costs.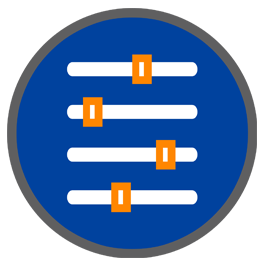 Control
Gain greater control by federating your own security policies, using your own Autonomous System Number (ASN), reducing movement of data between regions, avoiding vendor lock-in, and knowing where your data is at all times.
Learn More About On-Prem to Cloud
Download the On-Prem to Cloud Overview or contact ORock today.