The following resources about cloud security were requested from members who attended the CSA MN chapter event. The two articles were co-authored by ORock Technologies' Chief Legal Officer, Rick Borden, Partner in the Cyber Law and data Protection Group.  Learn about the most recent developments in data security law and how it affects companies regulated with respect to or engaged in the trading of public securities, and those providing services to such companies.  Below the articles you'll find the three security cheat sheets.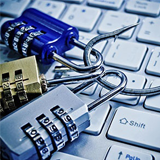 Cloud Security Cheat Sheets
ORock Technologies
Secure, Compliant Hybrid Cloud Computing for:
Financial Services
Healthcare
Critical Infrastructure
ORockCloud enables you to securely host applications and workloads in a vendor-agnostic, enterprise-grade open source environment while transitioning your IT costs from CapEx to OpEx. ORock manages the infrastructure layer so your IT team can focus on innovation, providing myriad options for compute, storage, networking, and Internet connectivity. ORock offers flexible, on-demand cloud resources (available in hourly increments) or lower-cost reserved hosting options. Unlike hyperscale CSPs, ORock provides a flat-rate, predictable billing model (with no additional charge for data ingress or egress) and works closely with each customer to determine the right options for your requirements.